Nippies Skin Frequently Asked Questions
Are Nippies Skin® covers waterproof?
Yes, Nippies Skin® nipple covers are waterproof and sweatproof so you can feel confident and comfortable wearing them under a swimsuit top, in the gym shower, with your workout clothes, on a hot summer day… we could go on...
Are Nippies Skin® covers reusable?
Yes, Nippies Skin® nipple covers are specially designed to be cleaned and reused. Even the adhesive ones! You can wash and wear those about 20-30 times before the adhesive starts to wear. But even then, you can still slip them into tight-fitting tops and bras for coverage long after the adhesive loses its stickiness.
How long do Nippies Skin® covers last?
Your Nippies Skin® adhesive covers will stay securely and comfortably on for about 6-8 hours and last for about 20-30 uses. Once the adhesive wears, you can still use them inside of bras and tops for coverage, just like the non-adhesive version.
With proper care, the non-adhesives can carry you through decades of fashion trends (and their many returns!).
How do you apply Nippies Skin® covers?
It's easy! Just follow these simple steps.
How to Apply Nippies Skin®
Clean and dry skin. Lotions and oils will prevent Nippies Skin from sticking.

Press on firmly to release any air underneath to form suction.

Hold for a few seconds as body heat will help keep Nippies Skin in place.
What Nippies Skin® cover size is right for me?
Size Small (3") is designed to fit A-C cups and size Large (4") is the best choice for cups D+. If you're unsure which will work, we recommend opting for the larger size.
How do I properly care for and store my Nippies Skin® covers?
Each set of Nippies Skin® nipple covers comes with a sleek storage case, two clear trays for preserving the product's shape, and two protective sheets (adhesive only). Make sure you keep all these components to properly care for your covers.
To clean Nippies Skin® adhesive and non-adhesive sets:
Rinse with mild soap and water.

Air dry on the counter or a towel.
Your Nippies Skin adhesive nipple covers won't stick if they are dirty or come in contact with lotions or body oil.
To store Nippies Skin® adhesive sets:
Place the sheet over the adhesive once fully dry.

Return covers to their clear trays and store inside the case.
For non-adhesive storage, simply follow step #2.
Do Nippies Skin® covers cause skin irritation?
We go out of our way to make sure all our Nippies products are skin-safe, but as cautious as we are, some skin is even more sensitive than that. If you normally have adhesive sensitivity, your skin may develop irritation, rashes, or blisters. Darker pigmented skins may lighten or discolor when using adhesives.
DO NOT USE this product on sensitive skin, open cuts, skin disorders, sunburned skin, or if you have skin depigmentation, such as white patches or a family history of skin depigmentation.
I have breast implants, are Nippies Skin® covers safe?
Nippies Skin® nipple covers are designed for ALL breasts, including breasts with implants. Before wearing out and about, definitely make sure you test them at home first to ensure you do not have any reactions to the adhesive.
Can I wear Nippies Skin® covers while I exercise?
Of course! Sweat is no match for Nippies Skin® nipple covers. In fact, we recommend wearing them while you work out, not only to stay covered but to prevent chafing, too.
Can I wear Nippies Skin® covers under swimsuits and swim with them?
Yes and yes! Keep a pair in your beach bag! Our soft silicone Nippies Skin® nipple covers are 100% waterproof — yes, even the adhesive version! — so you can swim, soak, surf, or suntan without worries. We've got you covered.
Only the Best: Nippies Skin Features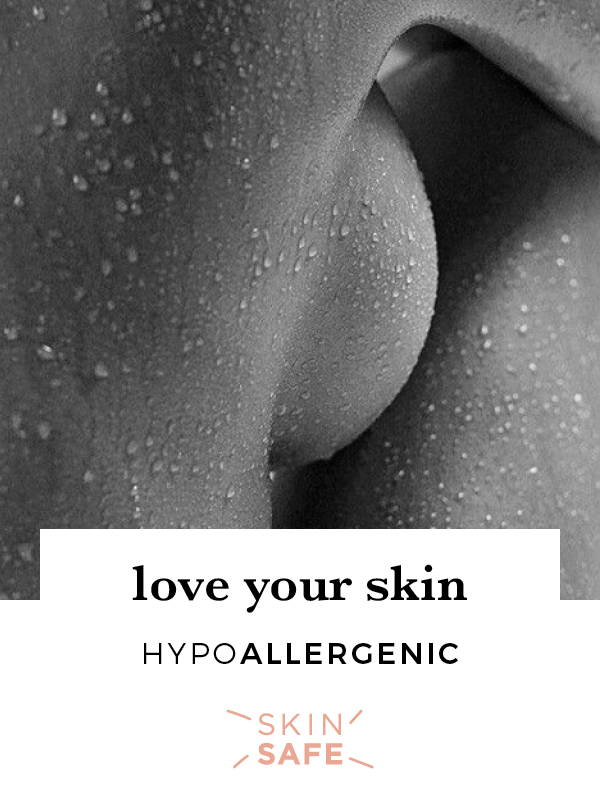 Treat your skin to the best. We use only the highest-quality, skin safe medical grade silicone.
Nippies skin's new advanced ultra-thin Invisifeel™ silicone is soft with a unique skin-like texture to meld into your skin for a naked feeling (and looking!) fit.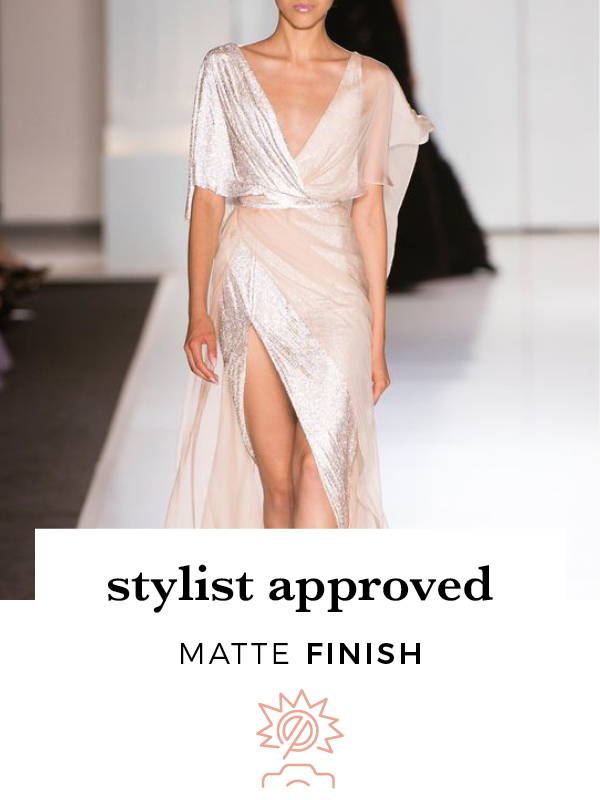 Our unique Paparazzi-proof ™ matte finish won't reflectlight (or a camera flash!) through clothing. Runway to weddings to everyday selfies, Nippies Skin are camera-ready!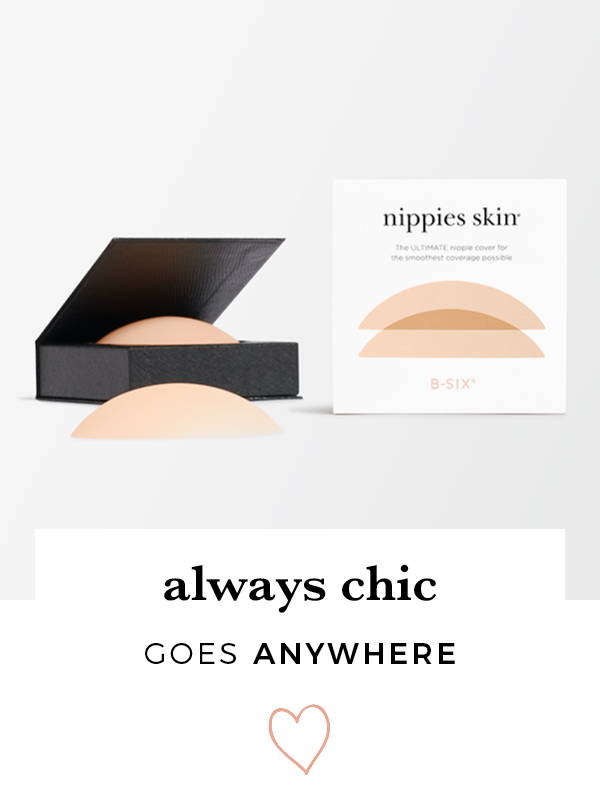 Nippies Skin stay clean and protected in this chic discreet case. Perfect to keep in your handbag for on-the-go costume changes.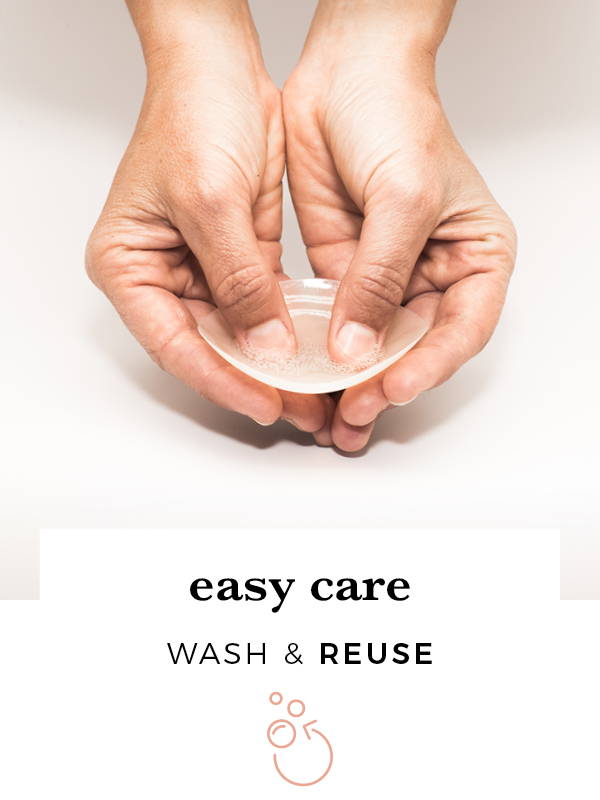 This specially formulated adhesive is washable with gentle soap and water to remove skin and oils and rejuvenate the adhesive.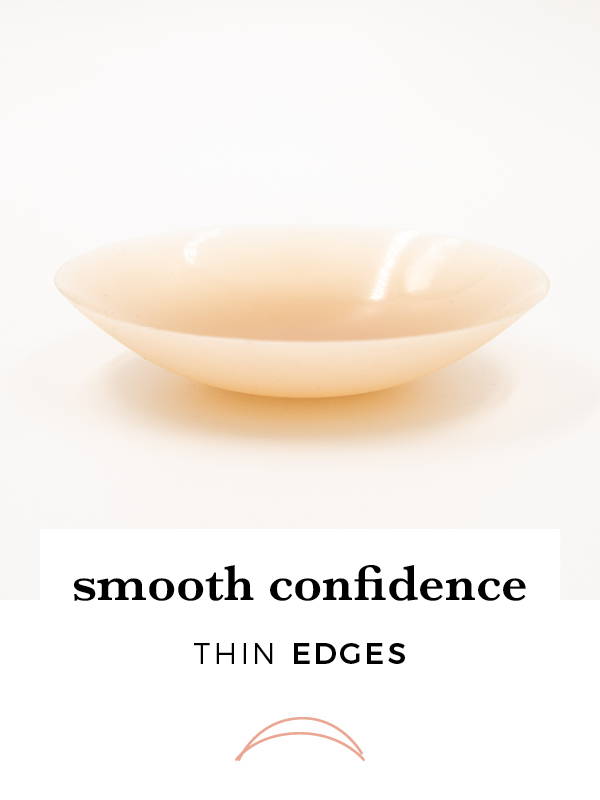 Daring styles are no match for these ultra-thin edges. They blend seamlessly into your skin, eliminating telltale ridges and bumps.

"I've been using these pasties now for a few years and they are best ones I have ever used. The adhesive is amazing and lasts for a really long time."
- Alexa
"My Nippies arrived yesterday and I'll never, ever, not for any reason wear a bra again."
- Vianne
"I have been braless for 50 years and now I can be braless forever."
- Grace
"You know when your life gets better after you purchase a specific product? Well this is that product."
- Natalie