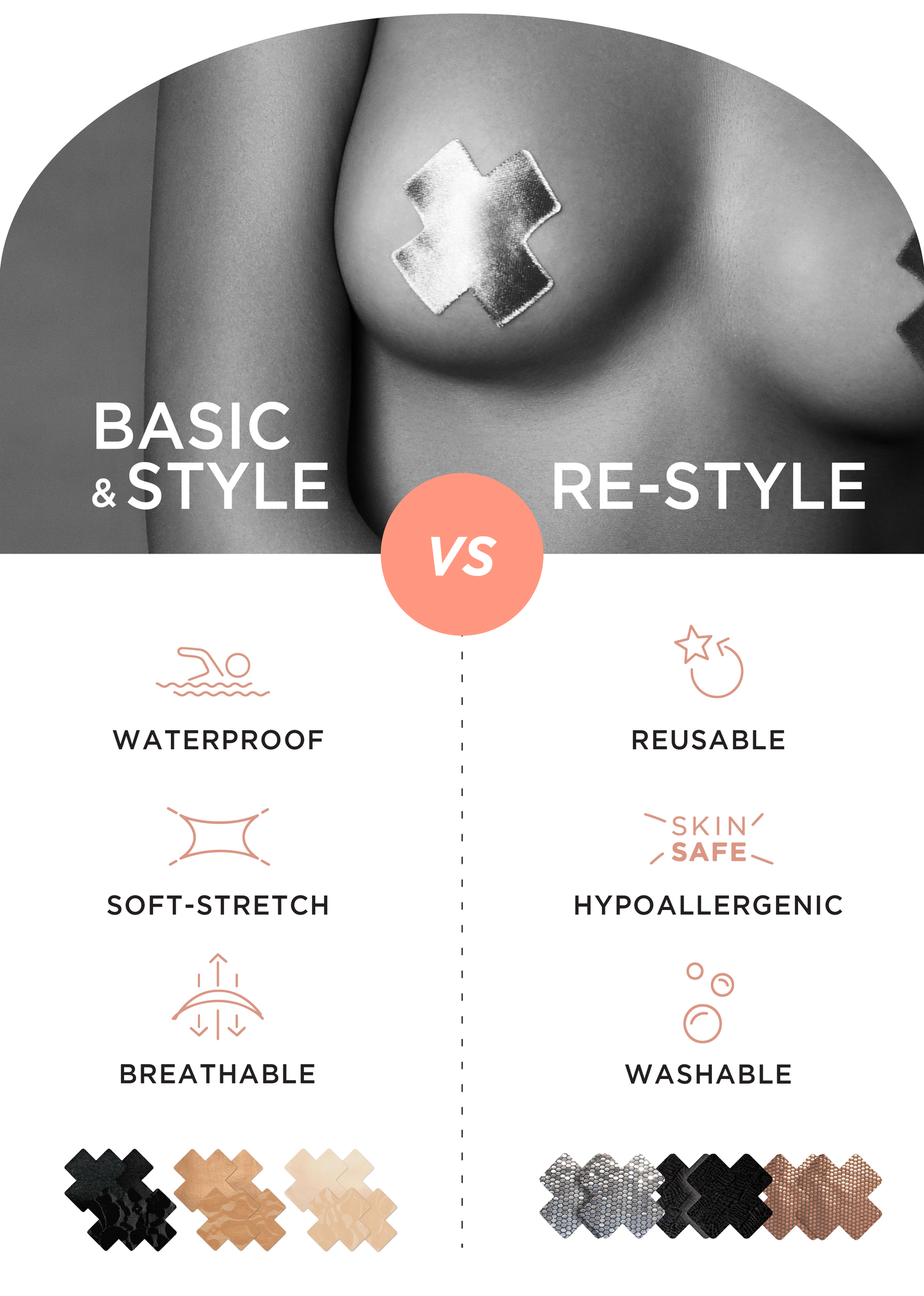 Only the Best: Nippies Re-Style Features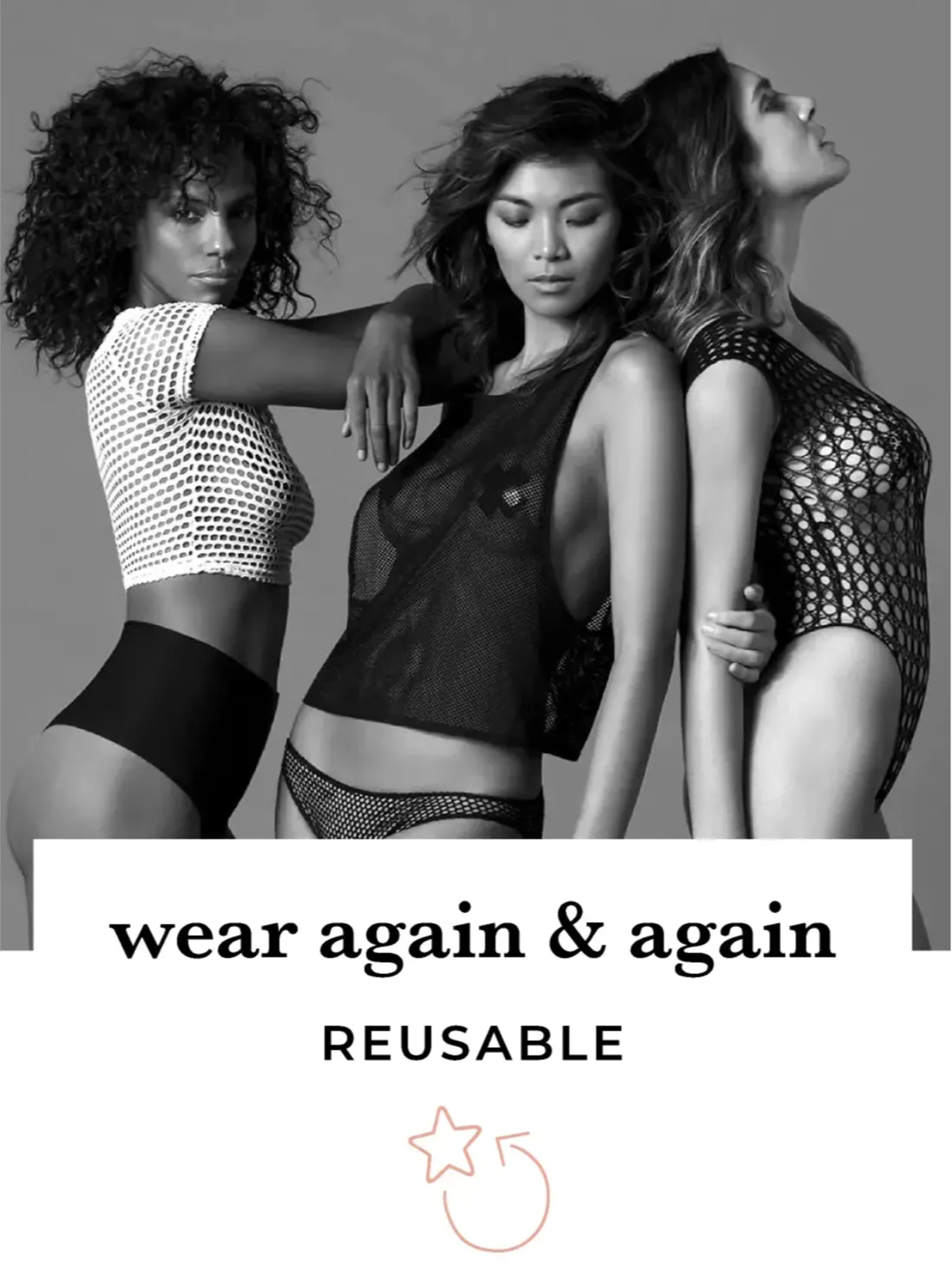 The first high style reusable nipple cover! Our exclusive silicone adhesive can be worn again and again.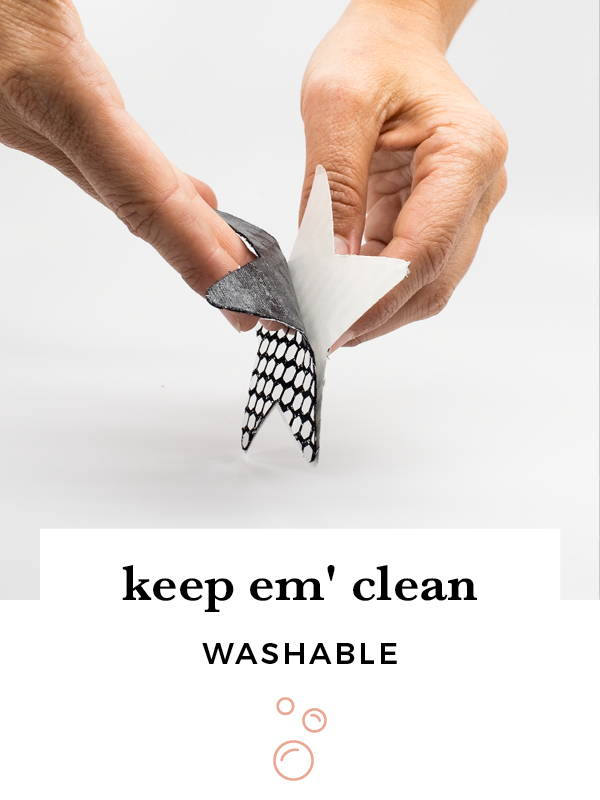 Specially formulated silicone adhesive is washable with gentle soap and water. This process rejuvanates the adhesive. Great when going braless!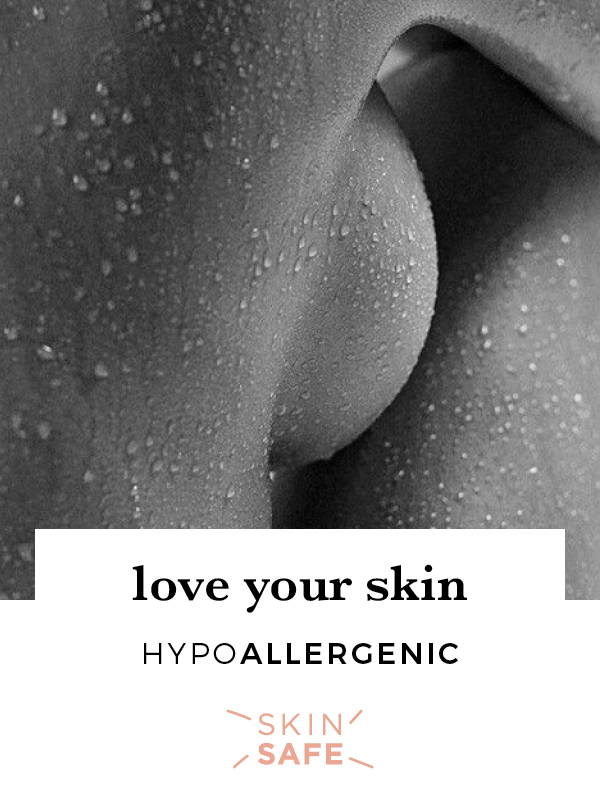 Treat your skin to the best. We use only the highest-quality, skin safe medical grade silicone.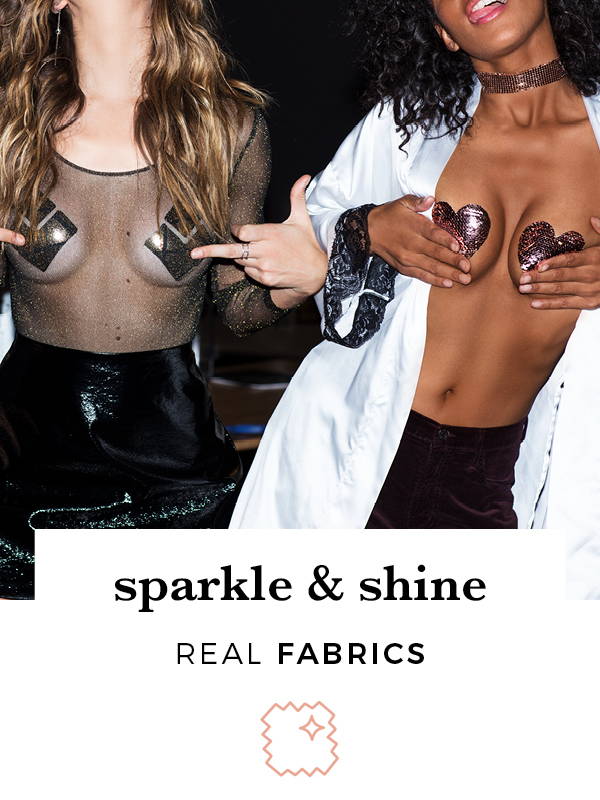 Made with quality fabrics, not felt or sticker-like paper pasties, so you look and feel beautiful with or without your clothes on.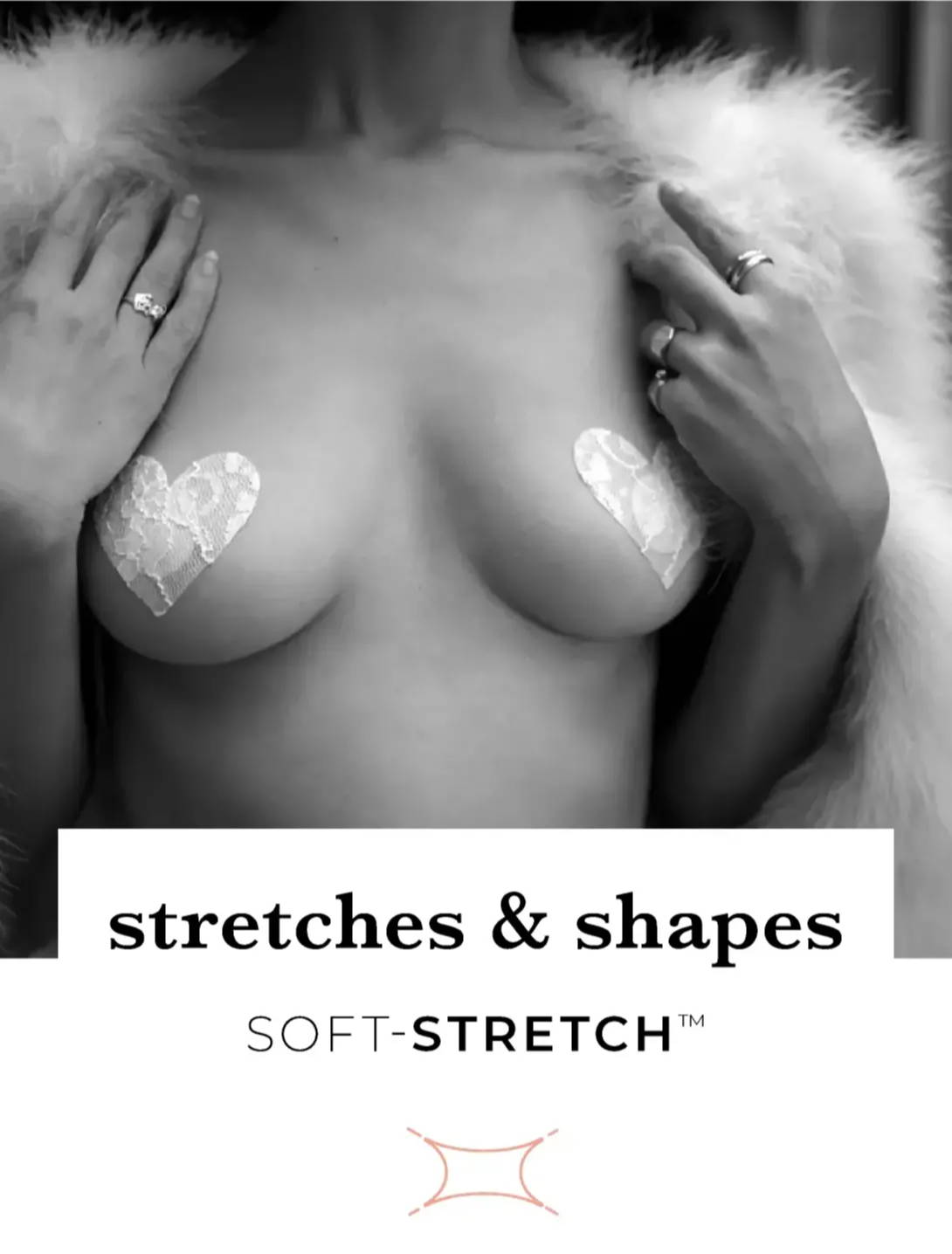 Our exclusive Soft-Stretch™ adhesive shapes your breast for a soft, smooth wrinkle-free fit you won't find anywhere else.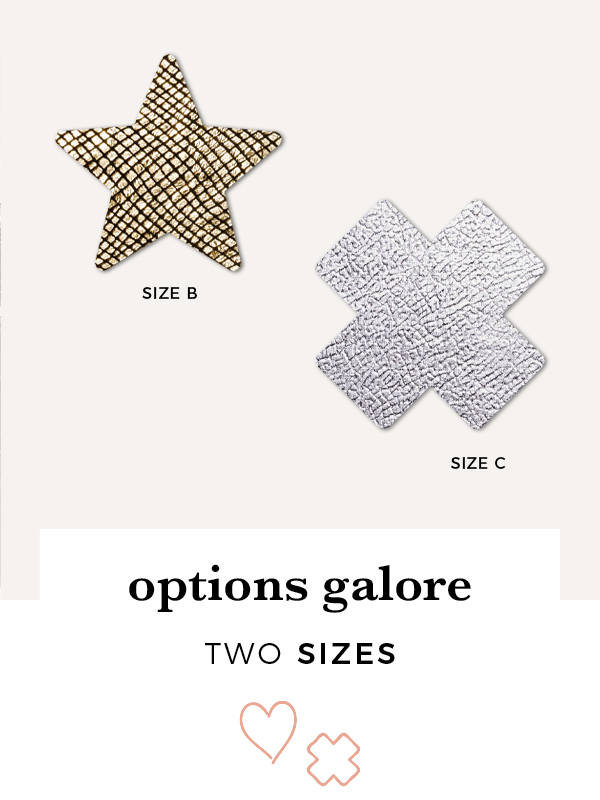 Customize your coverage based on what you like. Less or more. For more info, please see the TIPS section.

"I've been using these pasties now for a few years and they are best ones I have ever used. The adhesive is amazing and lasts for a really long time."
- Alexa
"My Nippies arrived yesterday and I'll never, ever, not for any reason wear a bra again."
- Vianne
"I have been braless for 50 years and now I can be braless forever."
- Grace
"You know when your life gets better after you purchase a specific product? Well this is that product."
- Natalie